out now!
Soul On Fire Yoga e-book
HI YOGI SOULS, & welcome to the SOUL ON FIRE Yoga E-Book! I'm Jordan, otherwise known as The Balanced Blonde, and I am about to become your virtual yoga instructor. If you're cool with it, we are going to become good friends.
You are about to embark on the most epic journey of your life: your YOGA journey. Together we will dig deep, learn to flow like intuitive movement goddesses (and dudes, of course, this is for everybody!), learn proper alignment and break down all of the basic yoga poses, and begin to let the incredible mind, body, spirit practice of yoga transform our lives from the inside out.
the podcast
Soul On Fire Podcast
Well, I did it! I created a podcast! Welcome to The Balanced Blonde // Soul On Fire Podcast!
Here we will discuss everything from the young entrepreneurial blogging life to wellness, friendship, yoga, starting and branding a business, writing, how to keep the passion alive, setting your soul on fire and so much more. On each episode
Jordan
will interview someone in her life who has set their soul on fire and is doing awesome things.
As always, I want you to get know all things TBB (a.k.a moi) better through this podcast and give you a glimpse into my life and those who I am closest to! There will be fun interviews with people who inspire me, Q&A's with you guys, behind the scenes stories from the blog life and tips & tricks — to name a few things you can expect.
It's going to be a blast, so relax, enjoy and SUBSCRIBE!
the book
Breaking Vegan
Firstly, I've wanted to be an author since I was 5 years old. I wrote 98-page stories in FOURTH grade. For no reason. About aquariums. So you can imagine how much the opportunity to write this book meant to me… It was everything. It is everything. My whole little life story in a nutshell.
Breaking Vegan is a memoir — not just about my journey through plant-based veganism and my descent into the eating disorder orthorexia — but how I used food to control my life from a young age onward, and how I've eventually learned to cope, reverse the cycle, and heal.
I was on a quest for perfection. I was laser-focused on being my healthiest, cleanest, most pure self. But eventually, that focus started to dominate my life. My desire for "perfect health" trumped everything else, and for a long time, I didn't even realize it.
In the book, I share what it was like to leave veganism, the downfall of my desire to achieve nutritional perfection, and how I ultimately found my way to recovery. In addition, I outline an "anti-diet," whole-foods-based eating plan featuring more than 25 recipes to help inspire others to find balance in their lives.
#BreakingVeganBook all the way. Send me photos of you reading it — it's my favorite thing in the world to connect with you guys over.
the app
TBB App
This is the official The Balanced Blonde App that has over 70 delicious, whole foods recipes straight from my kitchen. The recipes are all healthy and natural, and they range from vegan, gluten-free, paleo, and raw. The app, of course, pushes no particular type of diet, but encourages healthy and simple food choices that can be made easily at home. I include wellness guides in the app with added tips and tricks to help you reach your health and happiness goals.
The app comes equipped with a built-in shopping list feature that allows you to add ingredients from any recipe. You can also save your favorite recipes into a collection for an easy and quick reference.
Example recipes include:
• Berry-licious Açaí Bowl
• Peanut Butter Pecan Pancakes
• Mashed Avocado Breakfast Pizza
• Sweet Potato Kale Salad
• Cauliflower "Wings"
Key Features
• Step by step instructions
• Built-in Shopping List
• Favorites Page
• Wellness Guides
• FAQ from Jordan's Blog
• Share recipes on Facebook!
• Regularly updated with new recipes
AND the app is in the process of being updated with the full TBB lifestyle, so stay tuned, we are so excited!
the ebooks
Going Viral:
(COMING SOON!)

GOING VIRAL: A GUIDE TO BECOMING THE BOSS OF YOUR OWN LIFE,
& TURNING YOUR BLOG INTO A BUSINESS
The title says it all. How to take the reigns of your life, make a dent in the blogging world, and carve a name for yourself in the blogging community. You don't have to blog full-time in order to have "made it" as a blogger. If that is what you want, I'll give you some practical steps to get there. If you want to blog on the side and make some side cash, I'll give you practical steps to get there as well.
Let's talk about going viral. Building a brand. Creating a space on the Internet to let it all out, to share what you love, to think dynamically as a #girlboss (or a dude boss), and to create, create, create.
I promise you'll find many practical, realistic, and downright fun tips to take back to your blog or your future blog (everyone needs a blog, in my opinion) to play around with and implement.
I will also be available for specific questions… So as this eBook is in the process of getting finished up by yours truly, send Q's my way and I'll be sure to add them into the book!
The Balanced Blonde 5-Day Cleanse
designed for people who want to detox their bodies without starving
The Balanced Blonde 5-Day Cleanse Programs are available year-round, and you can find all of the details about the programs below. I am here to support you every step of the way – questions, concerns, motivation, a kick in the butt to get you started… whatever you need, I've got you covered!
TMAC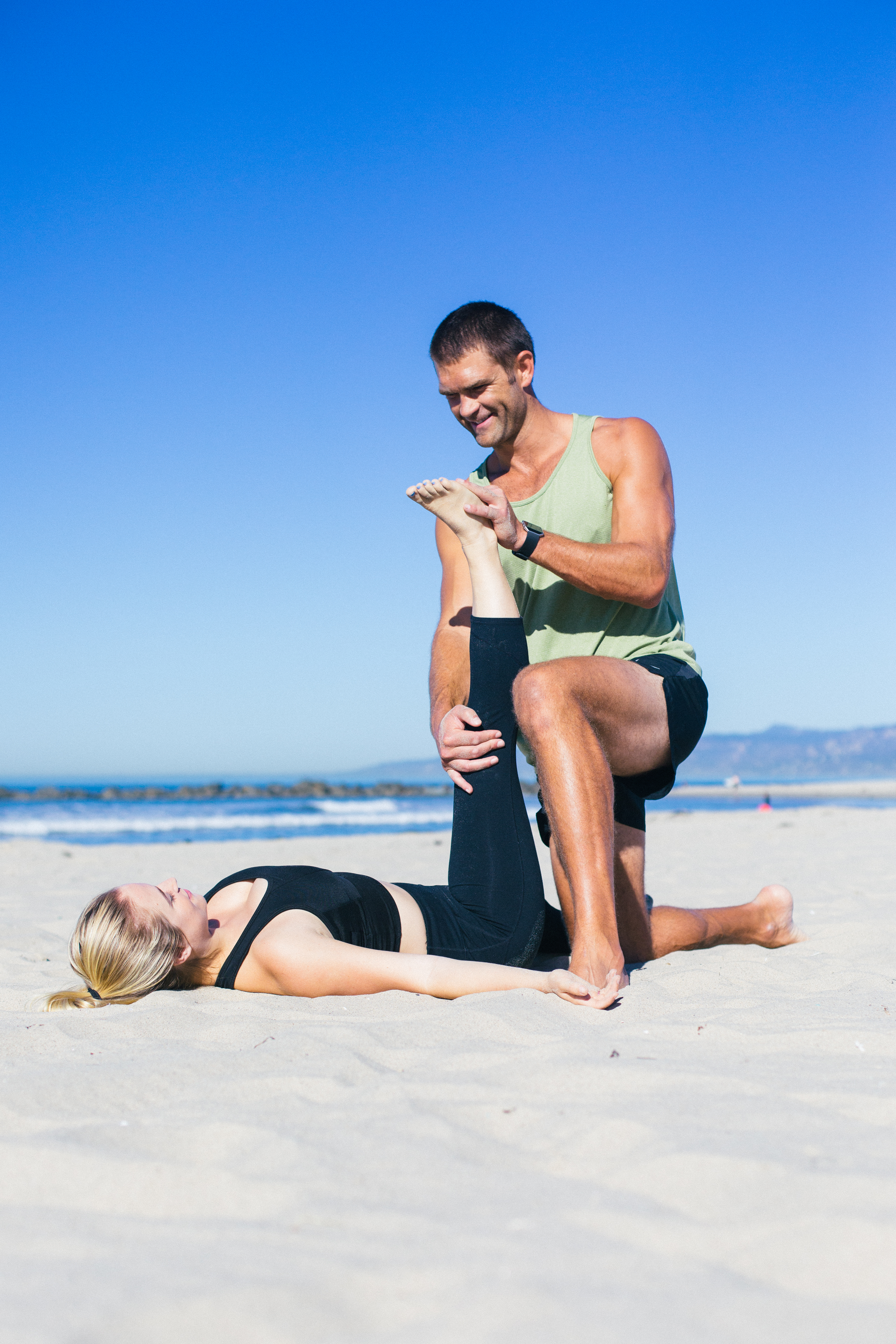 TMAC
You guys, my friend and rockstar trainer (literally) Todd McCollough has developed the 20-minute workout program that will change your life. For the on-the-go mamas, and even all of us on-the-go non-yet-mamas… this workout will get you toned, tight and have you feeling amazing without taking hardly ANY time out of your busy day! I started doing Todd's workouts about a year and a half ago, and I always feel better when I incorporate them into my routine.
WHAT YOU GET IN THE TMAC 20 PACKAGE:
20 days of 20 minute workout videos
Clean + simple 20 day meal plan
Daily (short) inspirational videos
TMAC 20 PDF recipe guide
TMAC 20 PDF program guide
30-day access to the program
He also has monthly membership options if you fall in love (you will!).